H & H Development, Inc. is an Authorized Metal Building Dealer and is partnered with American Buildings Company for all your Metal Building/Garage needs.





This is a few of our metal building/garages, the link shows what can be done with these buildings. Be advised, the link to this picture are not buildings H & H has built.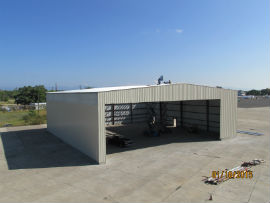 Aircraft hanger done in Hawaii..
Metal Building